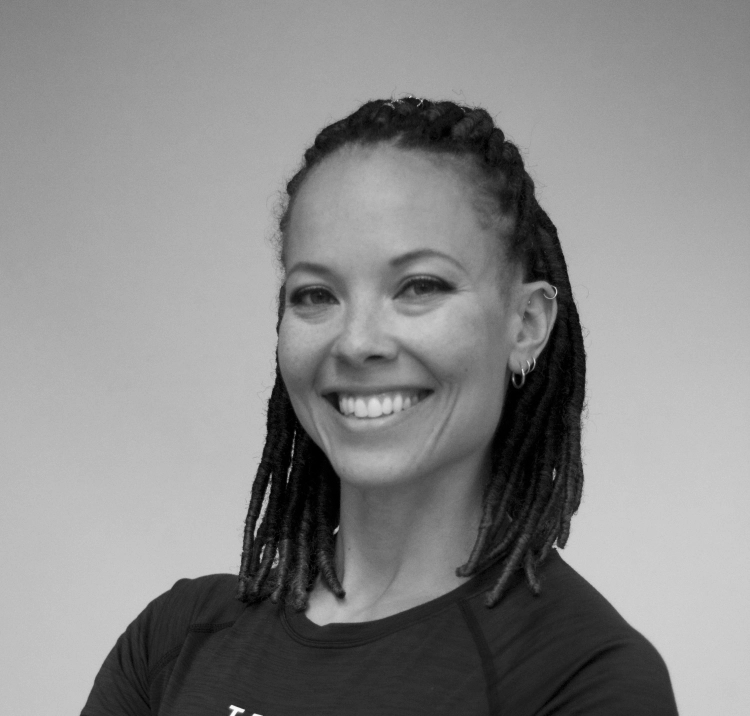 I'm Elle McCool—a personal trainer based in San Diego, CA.
I was born in the Washington DC area to an Air Force family. For years, I tortured myself in the gym and barely ate as a way to starve myself to my ideal body—skinny, frail, and absolutely no muscles. After over a decade of this behavior I not only never reached my fitness goals, but I destroyed my body inside and out.
In 2011, I couldn't feel anything from the waist down for a month. I was diagnosed with Multiple Sclerosis. Doctors told me the only option was taking prescription medication for the rest of my life. Over the years I experienced various symptoms of the disease; I wasn't able to walk for very long, and running was definitely out of the question.
After moving to California I experimented with different diets and workouts, and discovered weight lifting along the way. I hired a trainer to teach me proper form and function—and that decision changed my life. I learned that proper nutrition and resistance training can be the answer to any and all ailments. Because of my fitness and wellness practices I am able to not only walk again, but I can run.
As a personal trainer, I have taught others how to gain their confidence back, get stronger, and cure long term pain. To me, there is nothing more important than this.
It's not too late to change—let's get fit! 💪🏽
Certifications
NASM Certified Personal Trainer
Precision Nutrition, Level 1
Kettlebell Athletics 1&2
Certified Functional Strength Coach
Trigger Point Certification
Pain Free Performance
Languages
English (Native Speaker)
Hebrew (Conversational)
Experience
Fit as Elle (2020 – present)
Equinox (August 2018 to October 2020)
San Mateo, CA location